Well I am back, and have re-entered the world of warmth, internet and no room service.
Melbourne was amazing. Shopping, food, city, hotel/casino were perfect.
I will put up some photos very soon.
For now I'm working on unpacking, a chore I absolutely abhore.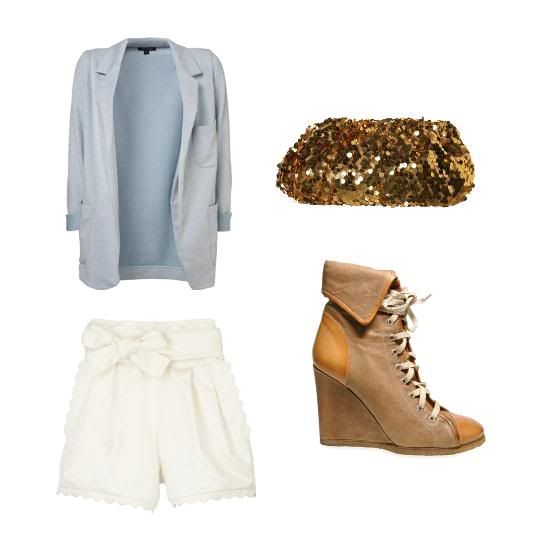 For me, blazers are a staple. Vintage or designer every closet needs one (or many), my collection is ridiculously large, and that's the way I like it.
I started with four blazers and styled them to create four different looks... enjoy.
1. (anti clockwise from top left) topshop, chloe, chloe, topshop
2. les chiffoniers, luella, bally, mytheresa.com
3. stella mcartney, sass and bide, wittner, valentino
4. balmain, topshop, dolce and gabbana, hermes
(Oh and I now own a pair of those delicious Wittner wedges which I purchased from the famous Chapel Street in Melbourne. I'm in love with them)